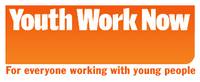 This is cross-posted from 'Tim on Youth Work' over on the C&YPN blogs. If you want to leave a comment, that's probably the best place to head to.
On the back page of this months Youth Work Now Michael Bracey highlights the lack of engagement between youth work and new technology. Search online for 'Youth Work' and you find very little from anyone outside of the world of youth ministry. And I've not yet managed to find a single one of the 27,000 statutory sector youth workers out there blogging about youth work!*
When you look at our colleagues in education, not only is there masses of technology innovation happening in places like Futurelab, but the 'eduBloggers' are so active they even have their own awards ceremony for best blogs of the year! So perhaps it's time for youth work to catch up and get blogging.
Why should you be blogging?:
A blog is a flexible platform for sharing and communication. You've probably seen blogs that are someone's personal diary telling you everything they did or thought this week – but blogging is about a lot more than that. It is about generating communities of practice sharing news, resources and stories. It is about building strong networks and championing causes. And it's about creating the space for innovation, exchange of ideas, and new connections that all spill over into our day-to-day work and make youth work work better.
Reason #1: Sharing resources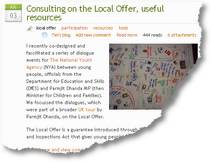 How many different resources have you used in the last month? How many have you put together? How many would others benefit from knowing about and being able to use?
With a blog you can share links to useful resources, or, if you've created your own, you can easily upload digital copies and make them available for others to download and use.
You don't only have to share the resource, you can also share the story of how you used it to give context to the tools, and you can invite feedback from others through the comments feature of a blog.
Try, for example, these resources from a consultation I ran on promoting the local offer…
Reason #2: Reflective practice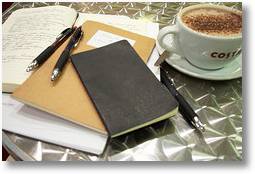 A blog can be your professional reflective journal. It is a space to 'think aloud' about the successes and challenges of day-to-day work with young people. And you can invite others to join you in your reflections through the comments on your blog, or making postings on their own blogs.
Blogging has a real role to play in lifelong learning and professional development. Michelle Martin provides some great pointers on blogging for reflection and learning over here…
Reason #3: Building networks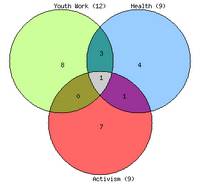 The chances are that your professional interests are not just in 'youth work'. You might be interested in 'youth work' and 'health', or 'youth work' and 'activism'.
You have a network of interests, and there are networks of bloggers out there with interests that overlap with yours. You can use a blog to join in those critical conversations, find and share ideas and to build dynamic and evolving interdisciplinary networks.
Plus, your blog doesn't just sit there on the internet linking you to 'virtual people'. You can use it to carry on the conversation after a conference, or to keep in touch with a growing network of colleagues across the country.
Reason #4: Innovating and raising the bar
Good ideas should spread. If you've had a good idea – share it.
Stories of good practice should inspire and challenge us. If you've seen a great example of youth work doing what youth work should – share it.
When I say 'share it' – I mean, 'blog it'. A blog gives you a platform to make sure everyone can hear the new ideas, and can see what good youth work can achieve.
Reason #5: Sharing positive stories about young people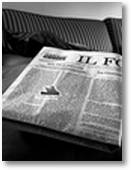 We all know there are too few positive stories in the media about young people. But with a blog you can be the media. What are the positive stories you have to share?
Readers of your blog can subscribe to get updates using an RSS reader, or sometimes be e-mail as well. What is your local paper was reading your blog of positive stories? And your local councillors?
You might even want to experiment with audio and video and create a vodCast or podCast.
Reason #6: Linking with the local community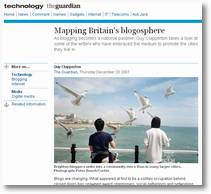 The guardian recently ran a story on the evolution of local 'blogospheres'. Blogging isn't just about talking to people the other side of the country – it can be an effective tool for sharing information locally.
Take for example Andrew K Brown's overview of the blogosphere in Lewisham. Does your area have a vibrant community of local bloggers? Could being part of it help you develop links and social capital, and promote a positive local voice for young people?
Reason #7: Enhancing your youth work
All the reasons above are about why youth workers should have person blogs. But there are many more opportunities to use blogs in your work with young people. Does your youth forum have a blog? How could a blog be used to showcase young people's work? What role does a blog have to play as a portfolio of informal learning? If this group of 9 and 10 year olds can do it, so can you…
Why else should youth workers be blogging?
I'm sure the list above only touches a few of the reaons you might want to start blogging as a youth worker – if you've got other ideas, do drop them into the comments.
And if you're inspired to get started with a blog – do let me know as well – we could try and launch a bit of a learning journey together to get started blogging and building the youth work blogosphere community…
———
(*Are there really no youth workers blogging: I'm very much hoping someone will correct me on this and point me to lots of great youth worker blogs. If you do, I'll link to them here and on a future post…)