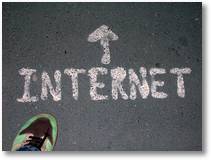 I came across Andreas' work at nonformality.org when he added to the reasons why youth workers should be blogging. And now Andreas and the team at the National Youth Agency of Estonia are taking the initative to kick start even more dialogue about how the informal learning sector across Europe can get far more engaged with the web by pulling together a Networking Seminar in Tallin, May 30 – 31, 2008.
From the Seminar flyer:
The context – why?

Non-formal education is an exciting way to learn: full of opportunities to be discovered – but not very well recognised at times. The internet is an exciting place to learn, too: full of different opportunities to be discovered – but also quite lonely and confusing at times. Imagine the power unfolding when the two come together!

This networking seminar wants to offer time and space to people, groups, teams, initiatives, projects, and organisations who bring together non-formal education and the world wide web. There is surely something we can learn from each other! And there might be something we could do together, too…

The timing – why now?

In recent weeks and months, more and more websites have emerged about and around non-formal education and learning. It seems to be the right time for bringing them together for an exchange of experience and some dreams about the future!

The aims – what for?

The networking seminar aims to offer space and time:

to get acquainted with different web-projects and initiatives about or for (raising awareness on) non-formal education and learning,
to discuss the role and potential of these projects and initatives for the recognition and valorisation of non-formal education and learning, and
to explore needs, potentials and strategies for co-operation between such initiatives and projects in the future.
I'm not sure if I'm going to be able to make it (it's a little tricky to just slip in a trip to Estonia whilst pledged not to fly in Europe…) but it would be great to see some representation from England there. Perhaps we could host a bit of a pre-discussion to feed into the seminar at BarCampUKYouthOnline which is taking place just before on the 17th May.
I've attached the full flyer to this post below. Deadline for applications is the 26th March 2008.
---
Attachment: NFL goes WWW call and application-1.doc