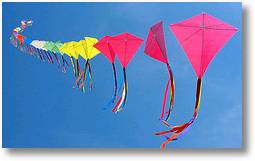 There have been murmurs about a 'Youth Participation Resources Kite mark for a while now.
Whilst concerns about the quality of resources on Children and Young People's participation might be founded (I've seen quite a few participation resources recently which have made me somewhat concerned due to their lack of clarity or any clear understanding of participation…) – the idea of one group certifying those resources which are 'quality' or not simply doesn't work*.
Instead – we need a space where potential users of a resource can discuss it. In part that might be the People&Participation Library with comments switched on – but what I really have in mind is a version of Social Source Commons for participation.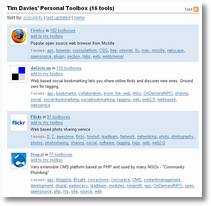 The Social Source Commons model allows anyone to create a 'personal toolbox' (see mine here) of open source tools that they use – and to see what others have in their toolbox. I can assess the value of a tool by seeing who else is using it. Do they use other resources like me? What comments have people left on a particular tool? How have they rated it? It's a context rich way of finding out if a resource can cut it or not.
An online Participation Toolbox would allow Participation Workers to create their own filtered lists of the resources, toolkits, books, and guides that they can comment on, rate and share information about. And they would be able to see who else used particular resources, how others rated them, and what others had said about using them in practice. Instead of a central 'authoritative' KiteMark – I can choose to trust particular peers, or the wisdom of the crowd. Altogether a more participative solution…
(P.S I'd be up for developing the system if anyone wanted to sponsor development…)
*In any case – if, as I suspect, the issue that drives the idea of a Kite Mark is bad resources, not good ones. The logical response then could be to publish a 'black list' rather than a Kite Marked list…